About
YOUTH WITH A MISSION
To Know God and to Make Him Known
What is YWAM ?
YWAM Saint Lucia is a ministry of Youth With A Mission (YWAM), a global movement of Christians from many cultures, age groups, and Christian traditions, dedicated to serving Jesus throughout the world. YWAM (pronounced "WHY-wham"), unites people with a common purpose to know God and to make Him known.
When YWAM began in 1960, our main focus was to get youth involved in missions. Today, our focus still remains on youth, with the participation of people aged 8 to 80. We currently work in more than 1,100 locations in over 180 countries, with more than 18,000 full time and short term volunteers.
One of the joy of participating in YWAM programs or ministries is to serve with people from many nations. YWAM's staff (known as "YWAMers") are volunteers from all nations and numerous different Christian denominations.
We believe that ethnic, linguistic and denominational diversity, along with redeemed aspects of culture, are positive factors that contribute to the health and growth of the mission.
About YWAM in Saint Lucia
Our Mission is to serve and bless the people of Saint Lucia, and the Nations beyond its shores, to raise a generation of leaders who will love God with all of their hearts and others as themselves, equipped to extend His love to those in need here and beyond.
Presently, our YWAM Centre run as a Discipleship Community to offer a "family like" environment to volunteers living on campus. We organizes Discipleship Trainings, Summer Adventures, Prayer Station, Mercy & Compassion Outreach, Bible Studies and Kids Clubs etc…. Short Term Outreaches are opportunities for us to mobilize local churches and to reach the less reached. there are other ministry in development: Community Development, Skills Trainings, Celebration etc… We also offer Opportunities to short term volunteers to serve Local and oversea.
Our Staff
Are from all works of life; some are full time trusting God for all. Other are part time with another gainful employment. At YWAM all our personnel are Volunteers, they contribute to raise fund to undertake the ministry tasks. Whether they bring in ministry experience in Missions, Pastoral, Evangelism, Worship, Children or other; or they come with skills and expertise in various practical area; from accounting, Construction, Hospitality, Fund raising, Events planing, Administration, Office, Community Development, Construction etc… We have one thing in common: "…doing all things for the glory of God…" as indicated in 1 Corinthians 10:31
YWAM's Core Beliefs
Youth With A Mission (YWAM) affirms the Bible as the inspired and authoritative word of God and, with the Holy Spirit's guidance, the absolute reference point for every aspect of life and ministry. We are called to praise and worship God alone, to lead holy and righteous lives that exemplify the nature and character of God, to share the Gospel of Jesus Christ with those who do not know Him, to engage in intercessory prayer for the people and causes on God's heart, including standing against evil in every form, to commit to the Church in both its local nurturing expression and its mobile multiplying expression (Fellowship), to contribute toward God's Kingdom purposes in every sphere of life. Download complete Foundational Values document
Simply Beautiful
Saint Lucia is a small island with a population of over 170,000 and a land area of 616.5 square kilometers and is situated on the Eastern Caribbean Chain.
With a rapidly changing economy moving from a banana agriculture base to tourism base, Saint Lucia has been ranked many times as one of the world's top honeymoon destinations. Saint Lucia's society is going through a real metamorphosis with attractions and challenges that offer countless opportunities to invest not only in the economy but also into it's loving people.
The documentary below from youtube present the Island of Saint Lucia as a tourist destination from a Secular media perspective.
The Base Facilities
The property presently serving as YWAM Base in St. Lucia is rented and located 4 minutes walk from one of the most beautiful beach (Reduit Beach, Rodney bay). The facility include a main building and a separate apartment (use by leader and his family).
- The main building consist of four bedrooms use as dorms, that can house together up to 14 persons; with its 2.5 bathrooms, a kitchen, a living room, small class room and a lot of balcony and yard space.
Our training programs usually take in about 7 to 10 students , we can review the configuration in order to accommodate teams or a potential couple.
FEATURES
We are not a hotel or a guest house but we will make sure that all our dorm room include at least one of the following:
Bunk Beds or mattress for each occupant

Ceiling or standing fan

Mosquito net at least on the windows

A coins operated Washing machine.

WIFI access via social media credential.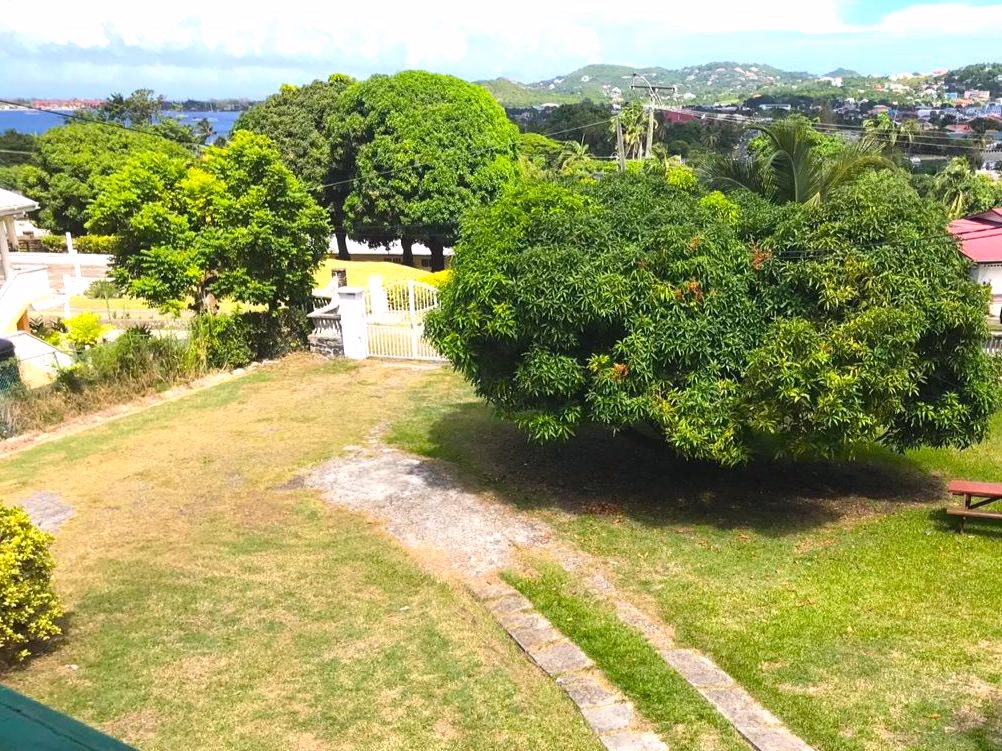 The property presently serving as YWAM Base in St. Lucia is rented and located a 4 minute walk from one of the most beautiful beaches (Reduit Beach, Rodney bay) in St. Lucia. The facility includes a main building and a separate apartment (used by the base leader and his family).
- The main building consists of four bedrooms used as dorms that can house up to 14 people; 2.5 bathrooms, a kitchen, a living room, small class room and large balcony and yard spaces.
CONTACT FORM BELOW (SCROLL)
We are located at 200 meters from the Gros Islet Hightway, on the Reduit beach Avenue, Rodney Bay, Gros Islet.
Mailing Address: P.O. Box 4029 Bocage, Castries LC05 101, Saint Lucia (Eastern Caribbean)
OFFICE PHONE: +1758 450-9926
MOBILE PHONE: +1758 286-2967
EMAIL: communication@ywamSL.org
Skype is: YWAMSAINTLUCIA
COMPLETE THE FORM BELOW FOR IQUIRY